Hello and welcome to your October HubSpot product updates! Here's the download on all the updates and improvements to your favorite digital tool.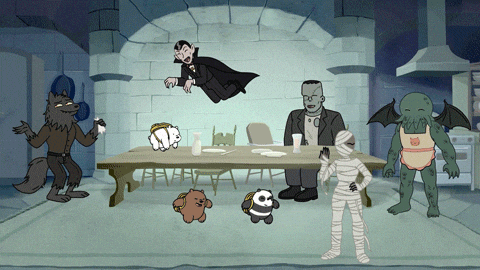 Better Settings for Multilingual Blog
One of the previous pains of setting up a multilingual blog is that not much could change between blogs except for the language. Now, you can include alternate templates and language settings.
If, for example, you wanted your Portguese blog to have a different template than your English blog, you would simple navigate to blog settings, choose your post and the post language, and then set the template.


Don't have a template in Portuguese? Simply clone your existing blog template and edit the content.
NEW! Marketing Contacts!
This solves a massive pain for some of the bigger Marketing Hub customers. What do you do when you have a large and growing database but don't want to actively market to all of them. Do you really have to pay to store all those contacts?
Not anymore you don't!
Now, the new Marketing Contacts pricing model is available that allows you to have up to a million contacts for free. This is a good option for any company with a lot of unsubscribes or bounces. This model allows you to:
Only pay for the contacts you market to;
Enjoy free storage for up to a million non-marketing contacts;
Take advantage of scaled pricing (i.e., the more you buy the cheaper contacts get)*;
Be auto-billed for tier upgrades (HubSpot handles this for you);
Send more emails; and
Create a marketing contacts dashboard.


*Now available for Marketing Hub Professional and Enterprise
Easier Blog Imports from WordPress to HubSpot
At Remotish, we love migrations, but most people don't feel that way (we call that job security).
And if we're being honest, even we aren't a fan of those pesky WordPress XML files. They break, they don't always contain the important bits you want migrated, and they often add a huge headache to what should be an easy process.
HubSpot's alleviating this with an amazing new import process: migrate a WordPress blog simply by entering the URL.
Good-friggin'-bye XML files.
It's as easy as:
Navigating to blog settings; and
Better File Management
It's all too easy to let your HubSpot filing go awry, especially as you grow. When you have more people and more assets than ever before, the ability to restrict permissions and streamline file management is a critical part of keeping your files clean.


Recent updates make it easier than ever to control who can do what to your files. Simply:
Access your settings via the cog in the top right on your portal;
Select Users & teams from the left-hand side;
Find the desired user and hit the edit button beside their name;
In the window that comes up, choose the marketing tab; and
From there you'll be able to toggle files on/off.
(psst, the Files permission is independent; so toggling Marketing Access off does not prevent a user from accessing files.)
It's also easier than ever to local, move, delete, and export files/folders. This is partially because the search has been upgraded and files appear much more quickly than before. Then, HubSpot has also added a bulk management tool that will allow you to manage files in bulk.
Faster Ways to Set Team Permissions
On the note of permissions, let's touch on this small-but-appreciated update. Setting team dashboard permissions is now more intuitive: Parent teams are automatically selected when respective child teams gain access to a new dashboard.
No, don't touch that.
That means the parent can see which dashboards are visible to which child teams, and ensure that the right data is in front of the right people. Parent teams can see all dashboards that are visible to child teams.
This feature is available for Enterprise only.
NEW! Video View on Timemlines!
Video content is all the rage in 2020, and if you've hopped on that bandwagon you would undoubtedly benefit from the ability to track how customers interact with your video content. Previously, it was difficult to track what your contacts were viewing.
Now, you can easily view video events on activity timelines in the CRM.
Simply:
Embed a video in your content;
When a contact views the video for more than 5 seconds, it is recorded on the timeline;
Select "video view" as a filter.


Available to CMS, Marketing and Service Hubs at the Professional and Enterprise levels.
That's it for October. Can't get enough? Check out these updates from the past year+ (we've got you covered):